The COVID-19 pandemic has required everyone, including businesses, to adapt and innovate. How can you serve your customers when you can't be near them? How do you promote your business? And if you're an artist or writer, how do you still connect with your audience?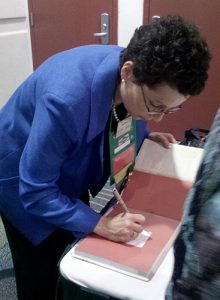 Authors have had to cancel book tours and signings since the pandemic occurred. And, of course, libraries and bookstores are closed, so books are being purchased online.
For years, however, authors and publishers have been using bookplates to send to readers, either as a promotional item from their website, or to give to people in person. What could be easier than signing bookplates in advance and having them ready at book signings?
One of our longtime customers is an author and speaker. Jill Tietjen, who co-authored Her Story: A Timeline of the Women Who Changed America, used bookplates for years for speaking engagements throughout the country. She signed the bookplates in advance and added a personal note when her book was purchased.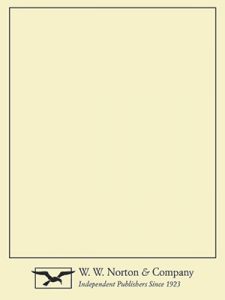 While in-person signings have now been canceled, more and more authors and publishers are using bookplates to continue to stay in touch with their readers. We have had several orders from loyal customer W.W. Norton & Company — a well-known independent and employee-owned publishing house — for their various authors. W.W. Norton has two of its own designs that Bookplate Ink prints. During this time of working from home we are of course, able to ship directly to the authors.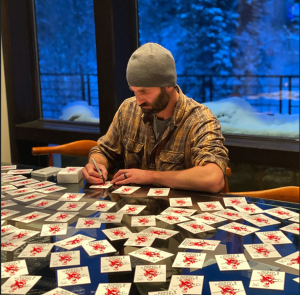 New York Times Bestselling author and former U.S. Navy Seal Jack Carr, who wrote Savage Son, True Believer and The Terminal List, recently re-ordered bookplates for True Believer.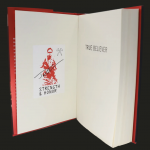 He sells the signed bookplates on his website at jackcarrusa.com and sends 100% of the profits to veteran focused foundations. This is a wonderful idea to connect with readers while supporting a great cause! He even has on his website these photos of a signed bookplate in his book and himself signing the plates.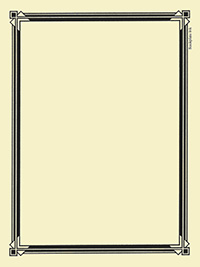 Grove Atlantic, another well-known independent literary publisher, ordered some of our non-personalized border designs when they needed bookplates quickly for promotions for their authors. The one shown here, design N100, can be ordered both personalized and non-personalized. This art deco design is one of our most popular border designs. We have several more border designs suitable for signings by authors and speakers at bookplateink.com.

If you are an author — whether new or established — or a publishing company, we can help you! Feel free to call at 937-319-0067 or toll-free, 866-483-3830; or email info@bookplateink.com with questions or comments.